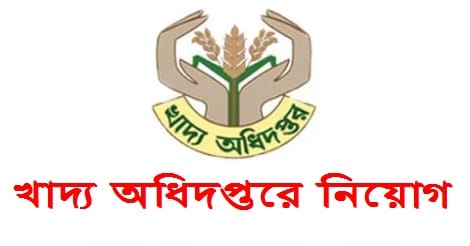 Government of the People's Republic of Bangladesh has received an IDA credit toward the cost of the Modern Food Storage Facilities Project MFSP Job Circular. being implemented by the Directorate General of Food. Ministry of Food: and intends to apply part of the IDA credit for Individual Consultancy Services.
MFSP Job Circular
Application Published Date : 22 February 2018
Job Type : Government Jobs
Source : The Daily Star
Official website : www.mfsp.gov.bd
Online Application Start Date : See circular below
Application Fee : See circular below
Application Last Date : 11 March 2018
Total Post : As per circular
Age Preferred: N/A.
Job Location: Dhaka
How to apply: As per circular
Job Nature: Full-time
For more information see below this original circular
MFSP Job Circular More information
2. Duration of consultancy: 16 months from the date of signing contract. There is possibility of extension.
3. Selection criteria:
The Senior Outreach and Policy Communication Specialist should have the following academic qualification, skill and professional experiences:
Education:
(a) Minimum Masters Degree in Mass Communication and Journalism, Business Studies, Marketing, lntemational Relations.
(b) In exceptional cases, when candidates demonstrate outstanding professional experience directly relevant to this assignment and submit relevant references, a Bachelor degree in abovementioned subjects, could be considered.
MFSP Job Circular
Experience:
(c) At least 10 years experience in the Outreach and public awareness activities or mass media activities or mass communication.
(d) At least two years working experience in World Bank funded and/or other donor agency funded projects
Specific abilities and skills:
(e) Strong team player with the ability to work in a high-pressure environment,
(f) Understanding of local communities and the national political system,
(g) Ability to communicate policy, technical, and financial issues effectively and concisely both orally and in writing;
(h) Innovative and open-minded approach to all aspects of work;
(i) Strong interpersonal communicative skills, experience in team leadership and participatory management;
(j) Capacity to think creatively in dealing with policy and operational issues while maintaining a strong client and results orientations;
(k) Strong written and oral communication skills, demonstrated ability of making effective presentations to diverse audiences;
(l) Fluency in English and Bangla Language and computer literacy (MS Word, Excel and internet).
BD Food MFSP Job Circular 2018
4. Expression of Interest (hard copy or soft copy through email to www.mfsp.gov.bd and SPS@mfsp.gov.bd) must be delivered to the address above by 2:00pm, 11 March 2018.
5. Selection procedures: Selection of individual Consultant method of World Bank Guidelines for Selection and Employment of consultants under lDA Credits & Grants by World Bank Borrowers updated January 2011.
6. The authority reserves the right to accept or reject all EOIs.
7. Please find the TOR and CV format at MFSP website (www.mfsp.gov.bd).
If You want to apply Modem Food Storage Facilities Project govt job circular through online you have to visit there official website. For Next Updates about Modem Food Storage Facilities Project MFSP Job circular Vacancy Notice,Exam Result or Admit card Download stay with us.
See All Govt Jobs: